John Cabrera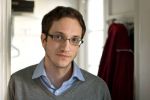 John Cabrera
Seit der dritten Staffel war John Cabrera als Lanes Bandkollege Brian Fuller ein gern gesehener Gastdarsteller bei den "Gilmore Girls". Über sein Privatleben ist nicht viel bekannt, doch er beweist schon seit längerem seine Vielseitigkeit im Filmgeschäft. Die Schauspielerei ist nur einer der Bereiche, mit denen er sich in Hollywood beschäftigt.

Im Jahr 1999 stand er erstmals vor der Kamera und spielte die Hauptrolle in dem Kurzfilm "Role Play". Zwei Jahre später schrieb er das Drehbuch zu einem Film mit dem Titel "Nightlight" und übernahm abermals die Hauptrolle. 2003 weitete er sein Betätigungsfeld noch weiter aus und schrieb nicht nur das Drehbuch für die halbstündige Komödie "Man Who Invented the Moon", sondern fungierte auch als Cutter. Die Hauptrolle in "Man Who Invented the Moon" übernahm übrigens ein "Gilmore Girls"-Kollege: Kirk-Darsteller Sean Gunn. 2004 schließlich fungierte John Cabrera sowohl als Regisseur wie auch als Produzent und Cutter bei dem Kurzfilm "Crazy Love". Dies tat er mit großem Erfolg, denn "Crazy Love" wurde auf mehreren Filmfestivals ausgezeichnet. Wer einen Blick auf die Videos werfen möchte, sollte in Johns Account bei Vimeo vorbei schauen, wo er sie hochgeladen hat.

Als Schauspieler war John Cabrera in den letzten Jahren nicht nur in "Gilmore Girls" zu sehen, sondern auch in den Serien "CSI: Den Tätern auf der Spur", "Studio 60 on the Sunset Strip" und "Navy CIS". Nebenher entwickelte er 2009 mit seinem Freund Cosimo eine Webserie für Warner Brothers.

Privat ist John ein begeisterter Blogger und er schreibt leidenschaftlich gerne über seine Lieblingsserie "Lost". Mit 18 verließ er seine Heimatstadt Miami, um in Chicago an der DePaul University's The Theatre School zu studieren, die er 1997 erfolgreich absolvierte. Einige seiner Kommilitonen von damals gehören noch heute zu seinem engsten Freundeskreis (z. B. Sean Gunn). Ende der 90er, also in der Zeit, in der er noch in Chicago lebte, nahm er unter anderem auch Unterricht als Taxifahrer. Nach seinem Studium war John anfangs etwas orientierungslos und blieb deshalb für weitere vier Jahre in der windigen Stadt im Norden der USA. In dieser Zeit schloss er sich einer Gruppe von talentierten Künstlern an und half bei der Gründung von Collaboraction. Als er dann 2001 nach Los Angeles zog, dauerte es nicht lang, bis er das Engagement in "Gilmore Girls" bekam.

Catherine Bühnsack & Maret Hosemann - myFanbase
Ausgewählte Filmographie (Schauspieler)
2012
The Giant Mechanical Man als Toby
Originaltitel: The Giant Mechanical Man
2009
Numb3rs - Die Logik des Verbrechens (TV) als Randy Wesslinger
Originaltitel: Numb3rs (#5.19 Animal Rites) (TV)
2009
Without a Trace - Spurlos verschwunden (TV) als Bill Mesler
Originaltitel: Without a Trace (#7.20 Hard Landing) (TV)
2006 - 2007
Studio 60 on the Sunset Strip (TV) als Elliot
Originaltitel: Studio 60 on the Sunset Strip (TV)
2002 - 2007
Gilmore Girls (TV) als Brian Fuller
Originaltitel: Gilmore Girls (TV)
2006
Navy CIS (TV) als Officer Samuel Tate
Originaltitel: NCIS (#4.09 Twisted Sister) (TV)
2004
CSI - Den Tätern auf der Spur (TV) als Copy Shop Clerk
Originaltitel: CSI: Crime Scene Investigation (#5.06 What's Eating Gilbert Grissom?) (TV)
2003
Miracles (#1.03 The Patient) (TV) als Stu
Originaltitel: Miracles (#1.03 The Patient) (TV)
2003
American Dreams (#1.17 Past Imperfect) (TV) als David
Originaltitel: American Dreams (#1.17 Past Imperfect) (TV)
2001
Nightlight als Dennis
Originaltitel: Nightlight
1999
Role Play als Guy Winthrop
Originaltitel: Role Play
Ausgewählte Filmographie (Produktion)
2006
Affair Game als Regisseur
Originaltitel: Affair Game
2004
Crazy Love als Regisseur, Produzent
Originaltitel: Crazy Love
2003
The Man Who Invented The Moon als Regisseur
Originaltitel: The Man Who Invented The Moon
2001
Nightlight als Drehbuch
Originaltitel: Nightlight
Steckbrief
| | | |
| --- | --- | --- |
| Geburtstag | | 26.08.1975 |
| Geburtsort | | Miami, Florida, USA |
Bereiche
Aktuelle Kommentare
Verpasst keine News und Updates