William B. Davis und weitere in Netflix-Horror-Serie "The Midnight Club" dabei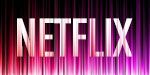 Für den Streamingdienst Netflix entsteht momentan die Serien-Adaption "The Midnight Club". Jene besteht aus zehn Episoden und basiert auf dem gleichnamigen Bestseller von Christopher Pike. Als Serienverantwortliche wurden Mike Flanagan und Leah Fon beauftragt. Zudem wurden einige Darsteller gecastet.

Laut Deadline gehören William B. Davis ("Akte X - Die unheimlichen Fälle des FBI"), Iman Benson ("Alexa & Katie"), Larsen Thompson ("Boléro"), Crystal Balint ("The Bletchley Circle: San Francisco") und Patricia Drake ("The Sisterhood of the Traveling Pants") zum Cast.

Die Serie spielt im Rotterdam Home, einem Hospiz, in dem Teenager mit tödlichen Krankheiten starben. Das Buch dreht sich um eine Gruppe von fünf jungen Männern und Frauen, die sich um Mitternacht treffen und Geschichten von Intrigen und Schrecken erzählen. Eines Nachts machen sie einen Pakt, dass die ersten von ihnen, die sterben, alle Anstrengungen unternehmen würden, um die anderen von jenseits des Grabes zu kontaktieren.

Details über die Rollen sind nicht bekannt geworden.
Quelle: Deadline
Daniela S. - myFanbase
15.04.2021 13:31
Weitere News
mehr News
Meistgelesen
Verpasst keine News und Updates