AMC enthüllt Trailer, Starttermin und Rückkehrerin für Staffel 7 von "Fear the Walking Dead"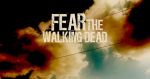 Die Fans der AMC-Spin-Off-Serie "Fear the Walking Dead" sollten sich einen Rotstift zur Hand nehmen, denn bei der aktuellen Comic-Com@Home wurde der 17. Oktober 2021 als Starttermin bekannt gegeben. Zudem wurde ein Trailer veröffentlicht (siehe unten) und eine Rückkehrerin genannt.

Bei der Rückkehrerin handelt es sich um Sydney Lemmon, die in der fünften und sechsten Staffel als Isabelle zu sehen war. Darüber hinaus wurde bekannt, dass Alycia Debnam-Carey, die in der Serie als Alicia Clark zu sehen ist, bei einer Episode Regie führen wird. Um welche es sich dabei handelt, ist bisher nicht bekannt.

In Deutschland, wo die Serie bei Amazon Prime Video zu sehen ist, dürfte die Staffel ab dem 18. Oktober 2021 zu sehen sein.

Alle weiteren Informationen zu "Fear the Walking Dead" findet ihr in unserem ausführlichen Serienbereich.
Externer Inhalt
An dieser Stelle ist Inhalt von einer anderen Website (z. B. YouTube, Twitter...) eingebunden. Beim Anzeigen werden deine Daten zu der entsprechenden Website übertragen.
Quelle: TVLine, @FearTWD und @DebnamCarey via Twitter
Daniela S. - myFanbase
26.07.2021 13:25
Weitere News
mehr News
Meistgelesen
Verpasst keine News und Updates