Teaser-Trailer für "Shadow and Bone" ist da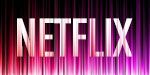 Am 23. April 2021 geht's endlich mit "Shadow and Bone" bei Netflix los, das gaben nun die Verantwortlichen bekannt. Vorab wurde ein Teaser-Trailer der Adaption veröffentlicht, den ihr euch unten ansehen könnt.

Und darum geht es in "Shadow & Bone": Alina (Jessie Mei Li) ist eine einfache Kartografin in der Ersten Armee des Zaren von Ravka. Jemand, der entbehrlich ist – ganz anders als ihr Kindheitsfreund Malyen (Archie Renaux), der erfolgreiche Fährtenleser und Frauenschwarm ist. Doch als Alina Mal bei einem Überfall auf unerklärliche Weise das Leben rettet, ändert sich alles für sie, denn sie findet heraus, dass sie eine Grisha ist, die über große Macht verfügt. Alina kommt ins Trainingslager der Grisha versetzt, wo sie einen Mentor findet, der aber ganz eigene Pläne mit ihr hat.

Der Fantasyroman von Leigh Bardugo ist im Deutschen unter dem Titel "Goldene Flammen" bei Knaur veröffentlicht worden und gehört zur Buchreihe "Legenden der Grisha", die aus insgesamt drei Bänden besteht. Die Reihe hat sich in Deutschland großer Beliebtheit erfreut, so dass die Adaption auch in Deutschland herbeigesehnt werden dürfte.
Externer Inhalt
An dieser Stelle ist Inhalt von einer anderen Website (z. B. YouTube, Twitter...) eingebunden. Beim Anzeigen werden deine Daten zu der entsprechenden Website übertragen.
Quelle: Netflix
Daniela S. - myFanbase
27.02.2021 00:53
Weitere News
mehr News
Meistgelesen
Verpasst keine News und Updates