NBC cancelt "Undateable", "Telenovela", "Crowded", "Heartbeat" und "Game of Silence"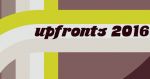 Für fünf Serien hat bei NBC nun das letzte Stündlein geschlagen. Die vier in dieser Season gestarteten Produktionen "Crowded", "Telenovela", "Game of Silence" und "Heartbeat" wurden vom Sender abgesetzt und kehren im Herbst nicht auf die US-TV-Bildschirme zurück. Auch die Comedy im dritten Jahr "Undateable" hat das Todesurteil erhalten. Diese Absetzungen kommen für alle Beteiligten wenig überraschend, konnten doch alle fünf Serien kaum Zuschauer für sich gewinnen und galten somit bereits lange als sichere Absetzungskandidaten.

Damit stehen bei NBC nur noch die Serien "The Carmichael Show" und "The Mysteries of Laura" vor einer Entscheidung, bevor der Sender am Montag bei den Upfronts sein Programm für die TV-Season 2016/17 bekannt geben wird. Über die Sommerserien "Aquarius" und "The Night Shift" wird NBC sicher erst nach deren Ausstrahlung eine Entscheidung treffen.

Alle Informationen über Verlängerungen, Absetzungen und Neustarts findet ihr im Vorfeld der Upfronts in unserer Serienübersicht und in der Pilotübersicht.
Quelle: Deadline
Cindy Scholz - myFanbase
14.05.2016 10:42
Weitere News
mehr News
Meistgelesen
Verpasst keine News und Updates