LaMarcus Tinker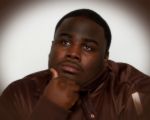 LaMarcus Tinker
LaMarcus Tinker wurde am 24. Oktober 1990 in South Houston, Texas, USA geboren. Er wuchs bei seinen Großeltern und Tanten auf und besuchte die Law Elementary School, die West Briar Middle School und machte seinen Schulabschluss 2008 an der High School for Law Enforcement and Criminal Justice in Houston, Texas.

Seit seinem Abschluss ist er vollständig in das Film- und Fernsehbusiness eingetaucht. Er gründete zusammen mit seinen besten Freunden Ausar Moore Brandon Barnes die Produktionsfirma BTMY Global Productions. Um ihre Karriere als Schauspieler voran zu treiben, ließen sie ihre Heimat zurück und suchten nach Angeboten. LaMarcus Tinker war der erste von ihnen, dem es gelang, eine Rolle als Schauspieler zu erlangen. Seit der vierten Staffel von "Friday Night Lights" ist er als Lions-Spieler Dallas Tinker zu sehen.

Neben seiner Karriere konzentriert sich Tinker auch weiterhin auf seine schulische Ausbildung und besucht derzeit die University of Texas mit dem Hauptfach Englisch. Auch hinter der Kamera engagiert er sich als Produzent, Regisseur und Drehbuchautor. Seit 2010 arbeitet er gemeinsam mit Webpartnern an dem Projekt "Boys & Girls Clubs Of America", welches talentierte Jugendliche fördert. Weiterhin kooperiert er mit Trina Brown im Rahmen des "Bayou City"-Projekts.

Sophie Blumengarten - myFanbase
Ausgewählte Filmographie (Schauspieler)
Steckbrief
| | | |
| --- | --- | --- |
| Geburtstag | | 24.10.1990 |
| Geburtsort | | South Houston, Texas, USA |
Bereiche
Aktuelle Kommentare

23.09.2021 23:39
Bei welcher Folge bist du denn inzwischen?Bin gerade mit...
von Chili vanilli

21.09.2021 20:56
Bin aktuell bei der vorletzten Folge und kann dir...
von Chili vanilli
mehr Kommentare
Verpasst keine News und Updates