CBS setzt "Happy Together", "Fam", "Murphy Brown" und "Life in Pieces" ab; verlängert "Man with a Plan"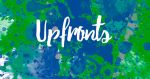 CBS hat einen Schlussstrich unter mehrere seiner Serien gezogen. Die Präsentation der diesjährigen Upfronts findet am kommenden Mittwoch, den 15. Mai 2019, statt.

Absetzt wurden die Neustarts "Happy Together", "Fam" und "Murphy Brown" und kamen entsprechend nur auf jeweils eine Staffel. Eine Absetzung gab es auch für "Life in Pieces". Die Serie kam auf vier Staffeln. Eine Verlängerung um eine vierte Staffel erteilte CBS dagegen "Man with a Plan" mit Matt LeBlanc in der Hauptrolle.

In unserer Übersicht der Upfronts könnt ihr einen weiteren Eindruck über die Verlängerungen und Absetzungen von CBS und den anderen Networks bekommt.

Externer Inhalt
An dieser Stelle ist Inhalt von einer anderen Website (z. B. YouTube, Twitter...) eingebunden. Beim Anzeigen werden deine Daten zu der entsprechenden Website übertragen.
Quelle: Deadline
Daniela S. - myFanbase
11.05.2019 00:29
Weitere News
mehr News
Meistgelesen
Verpasst keine News und Updates