Dieser Darsteller hat "Grey's Anatomy" verlassen (Spoiler)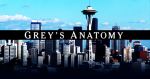 Am gestrigen Donnerstag wurde in den USA die Episode #14.05 Danger Zone von "Grey's Anatomy - Die jungen Ärzte" ausgestrahlt, in der man sich von einem Hauptdarsteller verabschieden musste.

Wie TVLine berichtet, war Darsteller Martin Henderson alias Dr. Nathan Riggs gestern das letzte Mal in der Serie zu sehen. Henderson gehörte seit der zwölften Staffel zum Hauptcast. Riggs war der erste, für den Meredith (Ellen Pompeo) nach Dereks (Patrick Dempsey) Tod wieder Gefühle zulassen konnte. Doch Nathans Herz hing noch immer an seiner verschollenen Verlobten Megan (Abigail Spencer). Nun schrieb man Nathan und Megan ein glückliches Ende, indem die beiden nach Los Angeles zogen.

Shonda Rhimes äußerte sich wie folgt zu dem Ausstieg: "Ich bin froh, dass wir für ihn ein so glückliches Ende schreiben konnten. Auch wenn Martin nun nicht mehr dabei ist, gehört er zur Shondaland-Family." Henderson war schon in "Inside the Box" ein Darsteller in einer Rhimes-Produktion und spielte eine Hauptrolle in der kurzlebigen Shondaland-Serie "Off the Map".

Der Darsteller selbst bestätigte TVLine, dass er nur einen Kurzzeitvertrag abgeschlossen habe und froh sei, ein solches Ende bekommen zu haben.

Was sagt ihr zum Ausstieg des Darstellers? Lasst es uns in den Kommentaren wissen.
Quelle: TVLine
Daniela S. - myFanbase
27.10.2017 13:41
Weitere News
mehr News
Meistgelesen
Verpasst keine News und Updates