ABC bestellt einen Schwung neuer Serien: "The Mayor", "For the People", "The Crossing" und "The Gospel Of Kevin"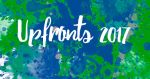 ABC hat in der vergangenen Nacht jede Menge Serienverlängerungen und -absetzungen bekannt gegeben. Dazu wurden auch einige neue Serien bekannt gegeben, die sich in der kommenden Season 2017/2018 bei dem US-Network zu sehen sein werden. Wir stellen euch die vier Neubestellungen "The Mayor", "For the People", "The Crossing" und "The Gospel Of Kevin" im Überblick vor:

Die Comedyserie "The Mayor" stammt von Daveed Diggs und zeigt "Glee"-Star Lea Michele in der Hauptrolle, die seit dem Ende der Musicalserie in der FOX-Serie "Scream Queens" zu sehen war. Im Fokus der Handlung steht der junge Rapper Courtney Rose (Brandon Micheal Hall), der endlich seinen großen Durchbruch schaffen will. Um die Öffentlichkeit auf sich und seine Musik aufmerksam zu machen, entschließt er sich, in seiner kalifornischen Heimatstadt fürs Bürgermeisteramt zu kandidieren. Doch dann wird Courtney tatsächlich gewählt und statt einer Musikkarriere warten ganz andere Aufgaben auf ihn. Ihm zur Seite stehen dabei seine Mutter Dina (Yvette Nicole Brown) und seine Freundin Valentina (Michele).

"For the People" stammt von Shonda Rhimes' Produktionsfirma Shondaland und könnte sich somit nach der Absetzung von "The Catch" zum Line-Up am Donnerstagabend gesellen. Die Serie spielt im Bezirksgericht des südlichen Bezirks von New York, der auch als "Mother Court" bekannt ist. Im Fokus der Handlung steht dabei eine Gruppe junger Anwälte, die sowohl für die Strafverfolgung als auch für die Verteidigung arbeiten und dabei nicht nur hochkarätige Fälle vorgesetzt bekommen, sondern auch entscheidende Verhandlungen für das ganze Land führen. In den Hauptrollen sind unter anderem Ben Rappaport, Ben Shenkman, Hope Davis und Vondie Curtis-Hall zu sehen.

Steve Zahn spielt derweil die Hauptrolle in der Dramaserie "The Crossing", in der eine Gruppe von Kriegsflüchtlingen in einer kleinen amerikanischen Fischerstadt auftaucht. Die Flüchtlinge stammen jedoch ebenfalls aus Amerika und fliehen vor einem Krieg, der noch nicht stattgefunden hat. Die Regierung versucht das Rätsel aufzudecken, während sich das Leben der Stadtbewohner und der Flüchtlinge drastisch verändert. Neben Zahn werden unter anderem Natalie Martinez, Sandrine Holt, Rick Gomez und Jay Karnes in den Hauptrollen zu sehen sein. Zu "The Crossing" wurde auch bereits ein Teaser veröffentlicht, den ihr unten sehen könnt.

"The Gospel of Kevin" bringt unterdessen Jason Ritter in einer Hauptrolle auf die TV-Bildschirme zurück. Er spielt Kevin Finn, einen sehr eigennützigen Menschen, dessen Leben immer mehr bergab geht. Als er kurzerhand bei seiner verwitweten Zwillingsschwester Amy (JoAnna Garcia Swisher) und deren Tochter einzieht, erscheint ihm eines Nachts ein göttliches Wesen namens Yvette, das ihm die Mission gibt, die Welt zu retten.

Alle vier Serien stammen von der Produktionsfirma ABC Studios. Wie Deadline berichtet, sollen wohl alle anderen Projekte, die ABC Studios dieses Jahr als Piloten produziert hat, nicht in Serie gehen.
Externer Inhalt
An dieser Stelle ist Inhalt von einer anderen Website (z. B. YouTube, Twitter...) eingebunden. Beim Anzeigen werden deine Daten zu der entsprechenden Website übertragen.
Quelle: Deadline
Catherine Bühnsack - myFanbase
12.05.2017 12:38
Weitere News
mehr News
Meistgelesen
Verpasst keine News und Updates