"Game of Thrones"-Fiesling Iwan Rheon erhält Hauptrolle in "Marvel's The Inhumans"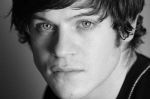 Iwan Rheon
Gute Nachrichten für alle Fans des "Game of Thrones"-Fieslings Iwan Rheon. Der Darsteller des Ramsay hat eine Hauptrolle in der ABC-Dramaserie "Marvel's The Inhumans" erhalten.

Rheon wird in "Marvel's The Inhumans" als Maximus zu sehen sein. Die acht Episoden umfassende erste Staffel der Serie wird die Geschichte von Black Bolt und der königlichen Familie erzählen. Aus der Comicvorlage ist bekannt, dass Maximus Black Bolts geistesgestörter Bruder und damit sowas wie dessen Gegner ist. Die offizielle Beschreibung von ABC stellt Maximus derweil als "klugen und charmanten Inhuman" vor, der dem Volk von Attilan sowie insbesondere seinem Bruder, dem König, sehr ergeben sei. "Allerdings hegt er den starken Wunsch, selbst die Krone zu tragen."

Für "Marvel's The Inhumans" wird es eine besondere Premiere geben. Die ersten beiden Episoden werden im September 2017 zwei Wochen lang in IMAX-Kinos zu sehen sein, bevor die Serie ihre Premiere bei ABC feiert.

Den Zuschauern der ABC-Serie "Marvel's Agents of S.H.I.E.L.D." ist bereits seit Staffel 2 bekannt, wer die Inhumans sind. Die Hauptfigur Skye verwandelt sich im Laufe der Staffel in einen Inhuman mit besonderen Fähigkeiten, der später auf den Namen Quake hört. "Marvel's Inhumans" soll jedoch keine direkten Bezüge zu "Agents of S.H.I.E.L.D." aufbauen.
Quelle: TVLine
Catherine Bühnsack - myFanbase
21.02.2017 21:40
Weitere News
mehr News
Meistgelesen
Verpasst keine News und Updates