Mehr Folgen für "Quantico" und "Fresh Off the Boat"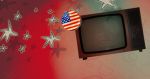 Die frische TV-Season 2015/2016 bringt langsam die ersten potentiellen neuen Serienhits hervor: ABC hat sich dazu entschlossen, seinem Format "Quantico" weitere sechs Episode zu gewähren. Damit erhält die Serie insgesamt 19 Episoden, mit potentiell drei weiteren für eine volle Staffel mit 22 Episoden (eine so genannte Back Nine Order).

"Quantico" zeigt Bollywood-Star Priyanka Chopra als FBI-Agentin Alex Parrish, die auf der Flucht ist, seitdem ihr die Verantwortung für einen Terroranschlag angehängt wurde. Die Serie startete mit soliden 7,1 Millionen Zuschauern auf ABC und einem 1.9 Rating in der Zielgruppe der 18- bis 49-jährigen.

"Quantico" ist das dritte neue Format der laufenden Season, dass eine volle Staffel erhalten hat, nach NBCs "Blindspot" und der FOX-Crimeserie "Rosewood".

ABC hat zudem auch von seiner Comedyserie "Fresh Off the Boat" zusätzliche Episoden bestellt. Bei den Upfronts hatte die Serie vorläufig nur 13 Episoden erhalten. Nachdem die Staffel-2-Premiere aber überraschend starke Quoten einfahren konnte - sechs Millionen Zuschauer schalteten ein - hat ABC nun auch hier eine Back-Nine-Order herausgegeben. Staffel 2 von "Fresh Off the Boat" erhält somit insgesamt 22 Episoden.
Quelle: TV Guide
Maria Gruber - myFanbase
17.10.2015 17:46
Weitere News
mehr News
Meistgelesen
Verpasst keine News und Updates