Aus für Heigls "State of Affairs"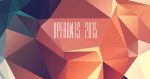 Kurz vor den diesjährigen Upfronts in der kommenden Woche hat der Sender NBC bereits im Vorfeld einige Absetzung bekannt gegeben.

Nach ihrem Ausstieg bei "Grey's Anatomy - Die jungen Ärzte" wollte Schauspielerin Katherine Heigl in der TV-Season 2014/2015 wieder richtig durchstarten, doch daraus wird nun nichts, wie TVLine erfahren hat.

Der Sender NBC hat nun bekannt gegeben, dass "State of Affairs" keine zweite Staffel bekommen wird und es somit bei 13 Episoden der ersten Staffel bleibt. Das Format startete vergangenen November, konnte aber nicht überzeugen. Bereits im Januar diesen Jahres machte NBC-Präsident Robert Greenblatt in einem Interview mit TVLine seiner Enttäuschung Luft, da die Bewertungen von "State of Affairs" nicht zufriedenstellend gewesen sind.

Neben Katherine Heigl, die als Charlie Tucker in der Serie zu sehen war, hat auch Alfre Woodard Hauptrolle inne. Sie verkörpert Constance Payton.

Neben "State of Affairs" hat NBC außerdem das Ende der Serien "About a Boy" (nach Staffel 2), "Marry Me" und "One Big Happy" (jeweils nach Staffel 1) verkündet. Auch die zuvor schon durchgesickerte Absetzung von "Constantine" wurde von NBC bestätigt.

In unserer Übersicht zu den diesjährigen Upfronts könnt ihr alle bisherigen Informationen noch einmal gebündelt nachlesen.
Quelle: TVLine
Daniela S. - myFanbase
10.05.2015 00:31
Weitere News
mehr News
Meistgelesen
Verpasst keine News und Updates