ABC bestellt viele neue Serien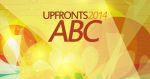 Neben den ersten Verlänerungen (wir berichteten) hat ABC mittlerweile auch zahlreiche neuen Serien geordert, die ab Herbst das Programm des Senders bereichern sollen. Auf der Dramaseite erhielen sechs Projekte die Serienorder, außerdem gehen drei Comedyserien in Produktion.

Als erstes gab ABC grünes Licht für die Marvels Serie "Agent Carter", in der Hayley Atwell ihre Rolle der June Carter, bekannt aus den "Captain America"-Filmen, ins Fernsehen bringt und wir mehr über ihre Abenteuer nach dem zweiten Weltkrieg erfahren. Die Serie könnte als Brücke für eine Ausstrahlungslücke zu "Marvel's Agents of S.H.I.E.L.D." genutzt werden, worüber der Sender aber letztendlich noch konkret entscheiden muss.

Eine weitere im Vorfeld bereits hochgehandelte Dramaserie ist "How To Get Away With Murder" aus dem Hause Shonda Rhimes mit Viola Davis in der Hauptrolle als Jura-Professorin, die in einen Mordkomplott verwickelt ist.

Des weiteren schickt ABC "American Crime" in Serie, das von Oscargewinner John Ridley entwickelt wurde und sich um die Aufklärung eines Verbechens dreht, dass eine ganze Gemeinde verändert. Mit dabei sind u.a. Felicity Huffman, Timothy Hutton, W. Earl Brown und Pennelope Ann Miller.

"The Whispers" wurde bisher unter dem Titel "The Visitors" gehandelt, stammt aus der Produktionsschmiede von Steven Spielberg und handelt von einer Alien-Invasion. Zum Cast der Serie gehören u.a. Lily Rabe, Milo Ventimiglia und Derek Webster.

"Forever" handelt von einem unsterblichen Pathologen, gespielt von Ioan Gruffudd. Entwickelt wurde die Serie von Matt Miller ("Chuck").

Außerdem wurde das märchenhafte Musical "Galavant" von "The Neigbors"-Serienmacher Dan Fogelman, dass eine märchenhafte Abenteuer- und Liebesgeschichte mit Musik erzählt, geordert.

Als neue Comedyserie geht bei ABC zudem "Black-ish" in Serie, über eine Afroamerikanische Familie, die befürchtet, ihre kulturellen Wurzeln zu verlieren. Hier ist u.a. Laurence Fishburn als Familienpatriarch mit von der Partie.

In "Manhattan Love Story" wird die Beziehung eines frisch verliebten Pärchens (gespielt von Jake McDorman und Analeigh Tipton) unter die Lupe genommen.

Und als letzte Serie geht "Selfie" von "Suburgatory"-Macherin Emily Kapnek an den Start, in der eine junge Frau (gespielt von Karen Gillan) versucht, ihre Onlinefreunde in echte Freunde zu verwandeln.
Quelle: Hitfix
Cindy Scholz - myFanbase
09.05.2014 09:56
Weitere News
Meistgelesen
Verpasst keine News und Updates